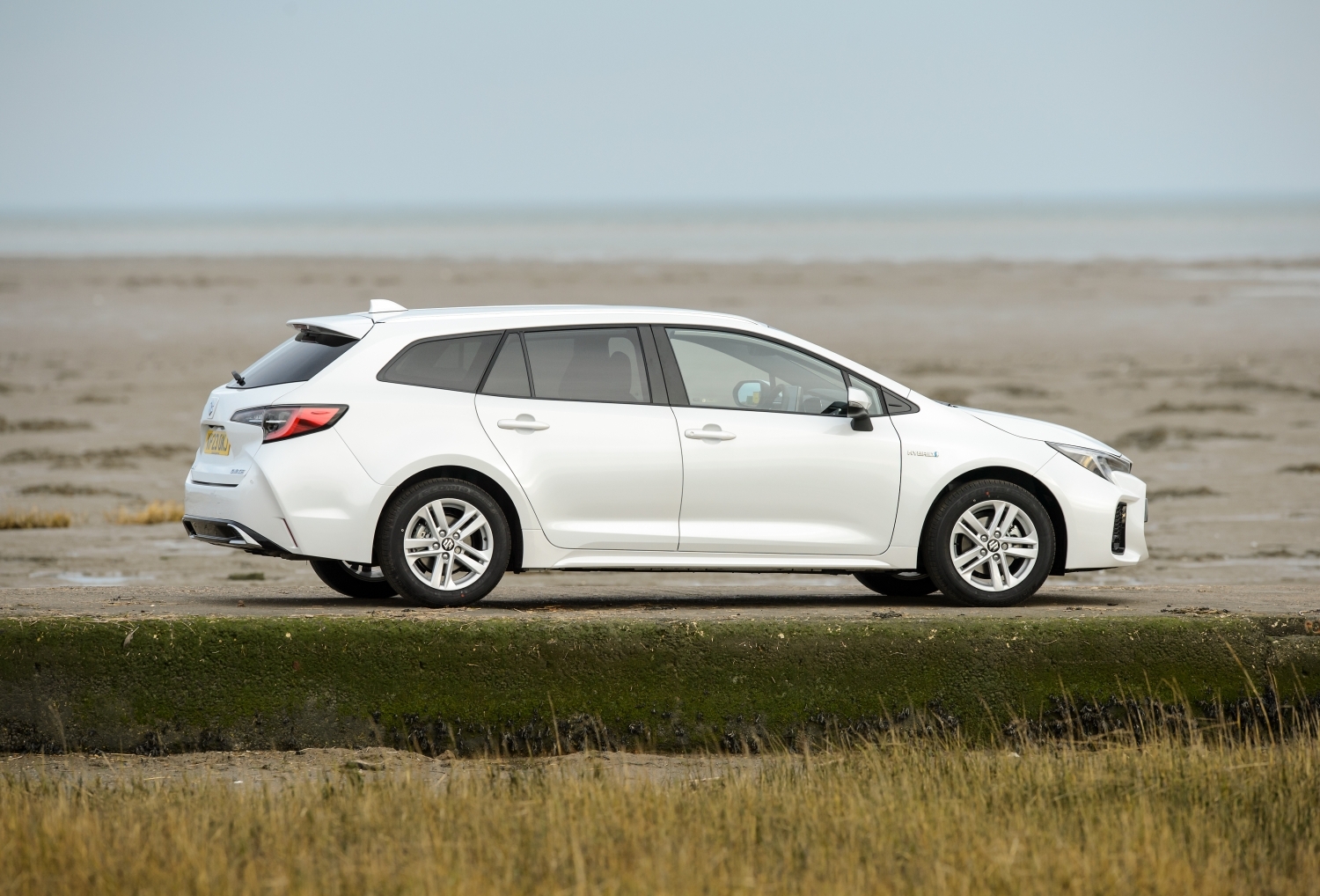 Suzuki has established quite a reputation for itself by creating low-cost, good-value models that actually bring a decent amount of character with them. Cars like the Jimny have put Suzuki in a more 'enthusiast' area of the motoring landscape, but it has also released a series of other models that bring in plenty of bang for your buck, too.
But Suzuki sees its future as defined by partnerships, so it has teamed up with Toyota to help bring some new cars to market. We've already seen the RAV4-based Across quickly become one of the firm's more popular models, while its Swace – which is based on the Corolla – has just been redesigned to give it a sharper edge. We're checking it out today.
The updated Swace brings with it the usual trinkets associated with a mild facelift; we've got a slightly revised exterior design with sharper headlights, while inside there's a little more technology than before and the inclusion of both Apple CarPlay and Android Auto. However, the Swace's engine has also been given an uplift in power without denting efficiency.
And whereas the Corolla can be specified as either a hatchback or estate, the Swace is only available in the latter format. Having said that, its £28,999 starting price undercuts Toyota's offering by just over £2,500.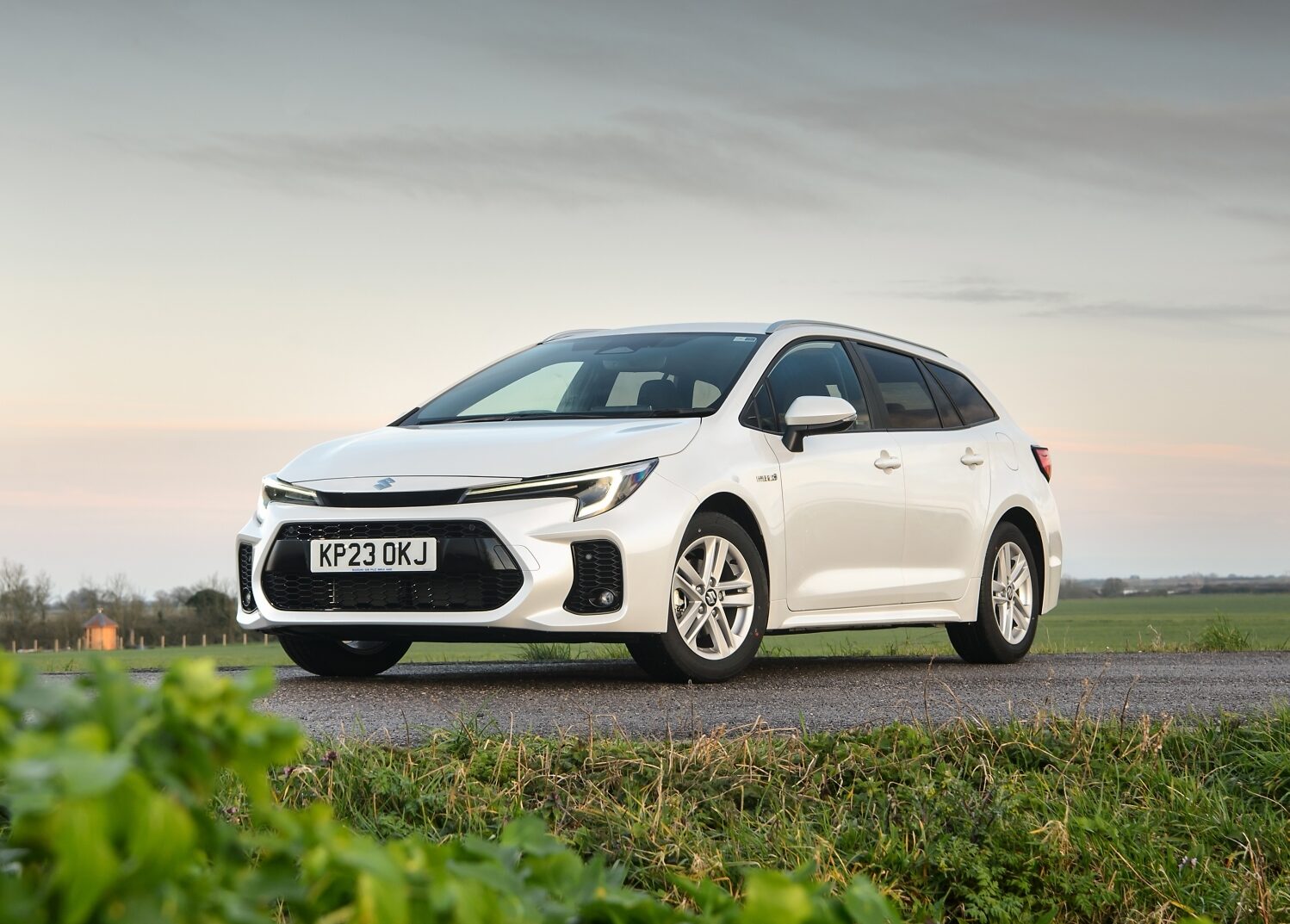 There's just one engine choice here – a 1.8-litre petrol engine hooked up to an electric motor and batteries. It's a 'regular' hybrid setup, too, rather than a plug-in version, so it can't offer a large electric-only range but Suzuki says it's enough to travel for short distances at slower speeds. You'll also notice it running on EV-only power when parking or positioning the vehicle.
Combined, you should see up to 62.7mpg, according to Suzuki, while CO2 emissions stand at 102g/km which is low for a mid-size estate car. All versions use a CVT gearbox as standard, too.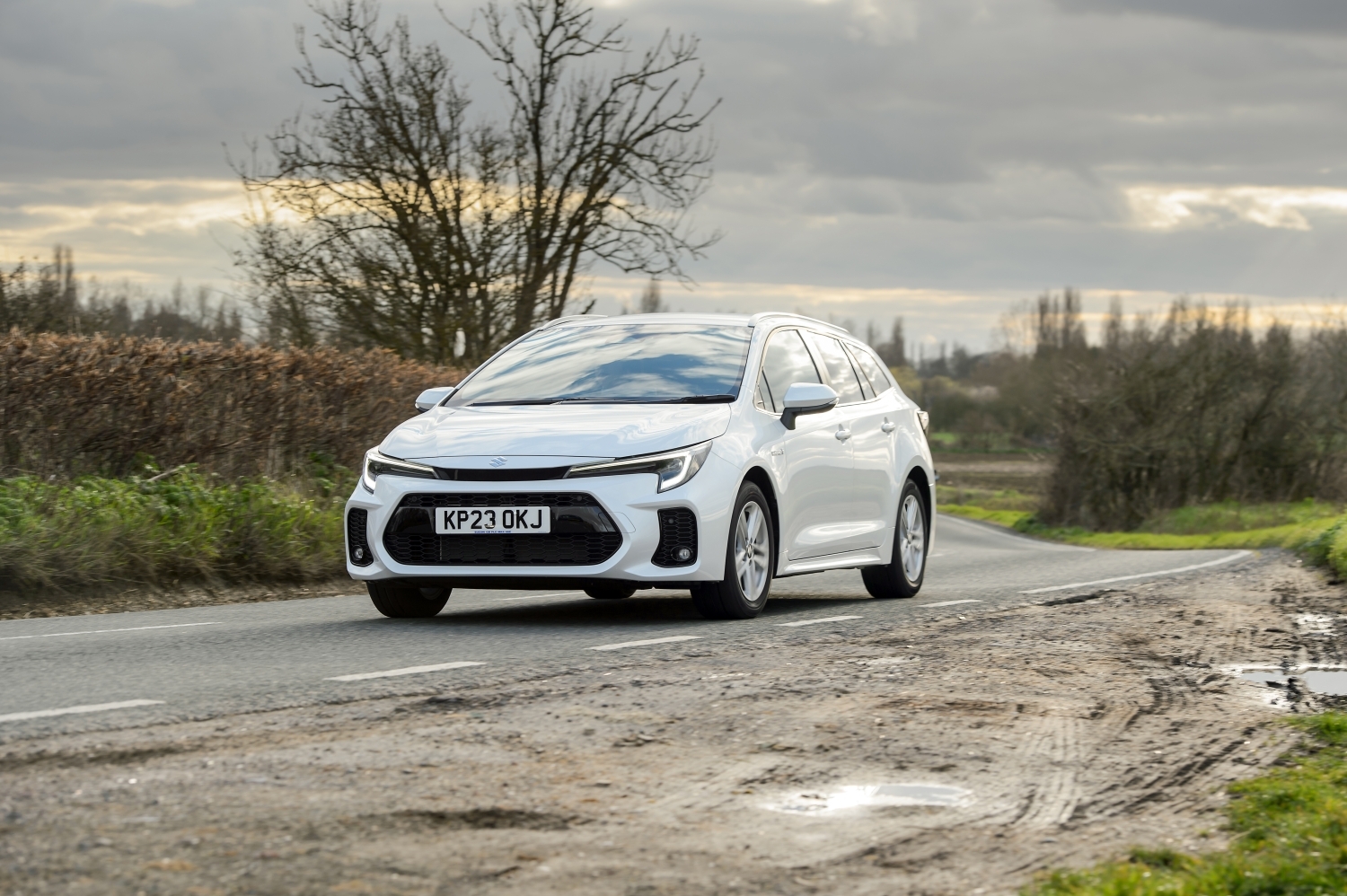 As you might expect, the Swace feels remarkably similar to the Corolla – but that's not a bad thing in the slightest. The steering is nice and positive, while the ride quality does well to take the edge off the worst of the UK's roads. The CVT gearbox, as we've experienced in other cars, does drone a lot when you ask for a burst of acceleration, but if you drive it in a calmer, more considered manner the powertrain as a whole remains quite hushed.
Visibility at the rear is a little compromised by the narrow rear screen, but slim pillars up front mean you've got a good forward view. The hybrid setup switches between electric and petrol power without too much fuss, too.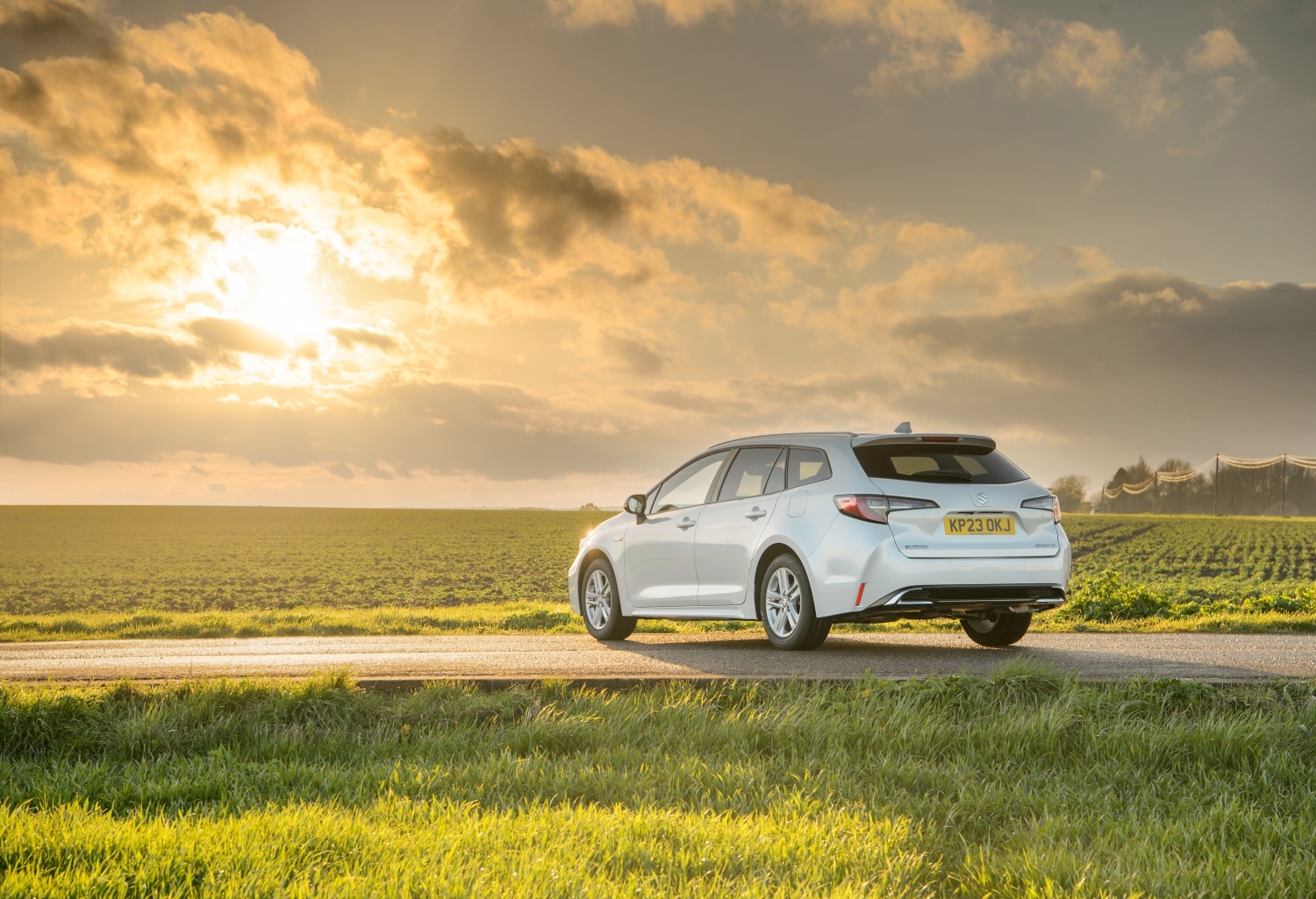 The styling of the Swace is hardly controversial and it's true that it'll likely blend into the background in most areas. Having said that, it's hardly an ugly thing to look at while the updated headlights help to give it a slimmer, more modern appeal. It's worth mentioning too that all models get LED daytime running lights as standard, too.
The tapered roofline gives it a more dynamic flavour, though we would've liked to have seen the Suzuki badge at the rear a little more integrated – you can tell that it's just a patch over the existing Toyota badge.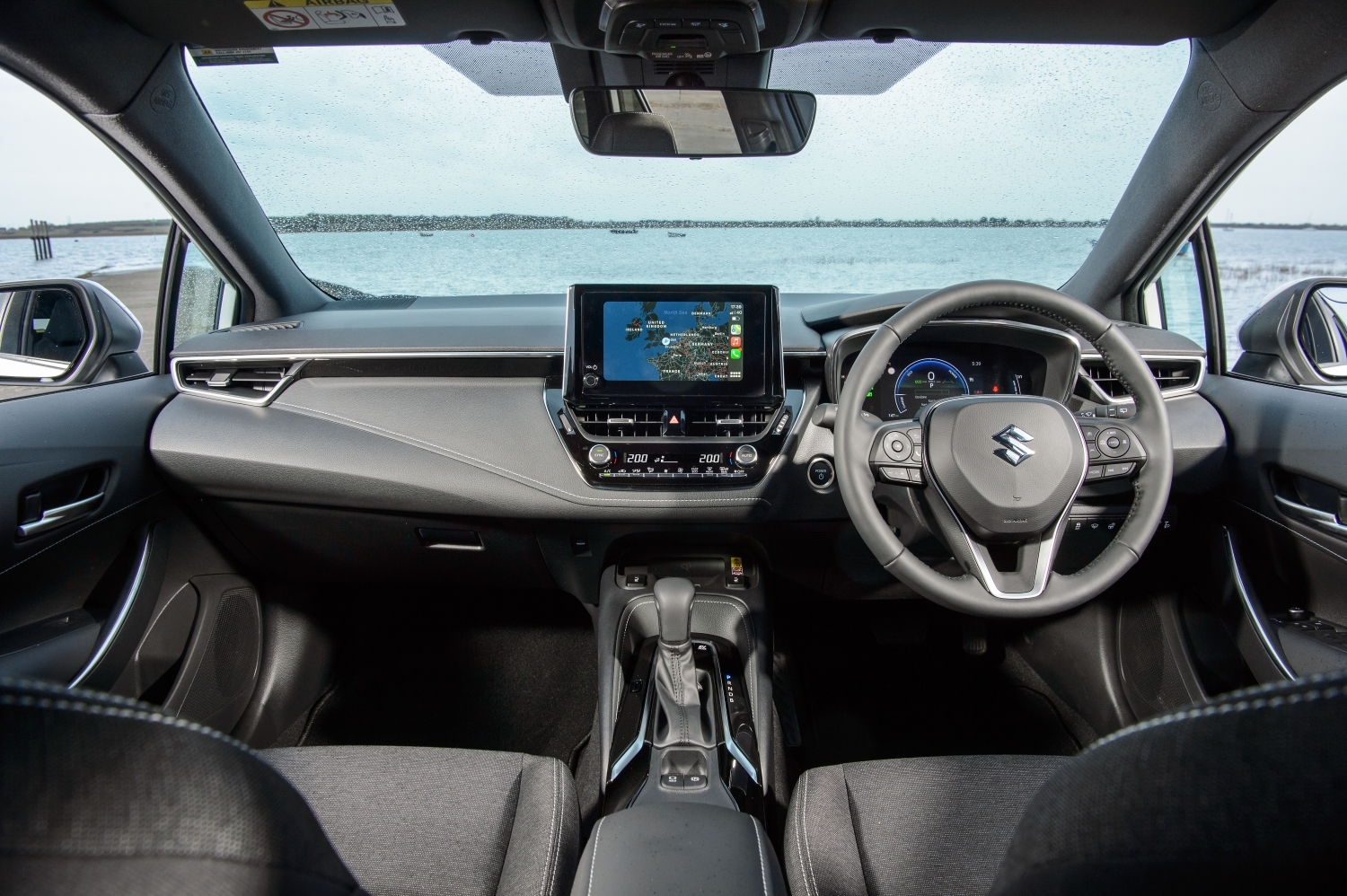 Much the same as the exterior, the interior of the Swace isn't too out-there. Having said that, the general feeling of robustness that you get is really good – the materials lower down aren't the highest quality but the ones further up the cabin are of a good standard. It's nice to have clear, chunky controls for the heating and ventilation too.
In the back, both headroom and legroom are more than acceptable, but there's not too much storage for those sitting there – strangely, there's only one seatback pocket, while there aren't any USB charging points either. Boot space is more than reasonable at 596 litres, too.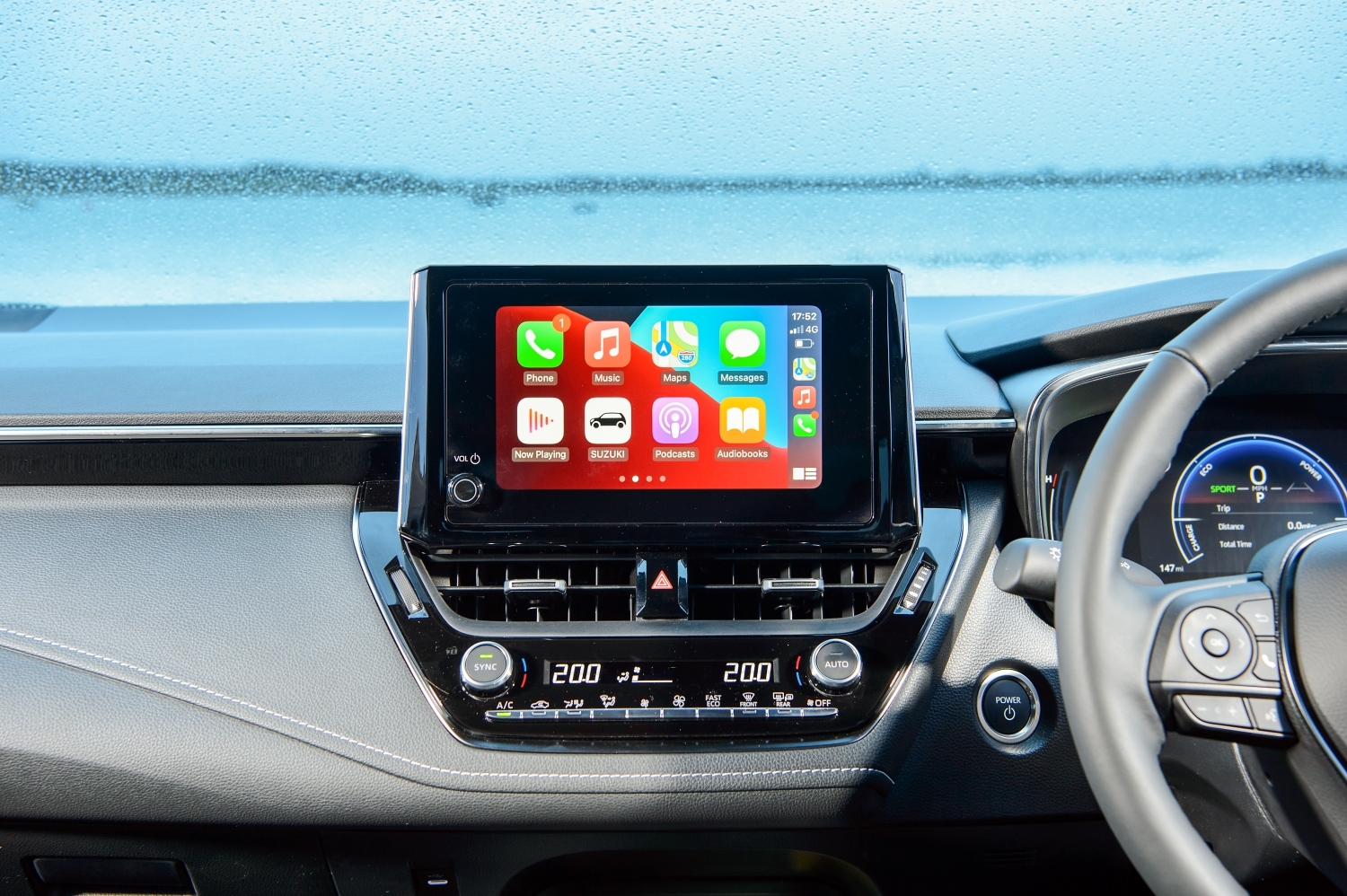 As mentioned, the Swace does come in at a budget-busting price, but that's not to say it doesn't have some good features to offer. Available in either Motion or Ultra grade, the former comes with plentiful kit including an eight-inch touchscreen, a seven-inch display ahead of the driver and, as mentioned, smartphone mirroring.
Step up to the Ultra grade – priced from £30,799 – and you'll find more luxurious features added such as wireless smartphone charging. Having said that, both specifications bring two USB-C charging points as standard, so you've still got a way of topping up your device's battery, even in the 'entry' model.
The Swace isn't a car that's going to set the motoring world on fire. However, what it does do is deliver the kind of practicality and robustness that is needed from a day-to-day car. An efficient powertrain means it won't cost the earth to run, too, which its basis on a Toyota vehicle means that it's unlikely that reliability will be called into question in the future.
Given that it undercuts the Corolla by some margin, you have to argue why you wouldn't choose this Suzuki – it's a car which feels like it won't let you down.
Source By https://www.shropshirestar.com/news/motors/reviews/2023/04/19/uk-drive-suzukis-swace-is-here-to-provide-efficient-value-friendly-motoring/