Days of heavy rain in South Korea have left at least 22 people dead and 14 missing in landslides, floods and other incidents, the government said.
The 22 deaths were reported on Friday and Saturday, all in central and south-eastern regions, the Ministry of the Interior and Safety said.
An earlier ministry report on Saturday morning said five people had died after landslides caused by torrential downpours buried their houses. Two others also died in landslide-related incidents.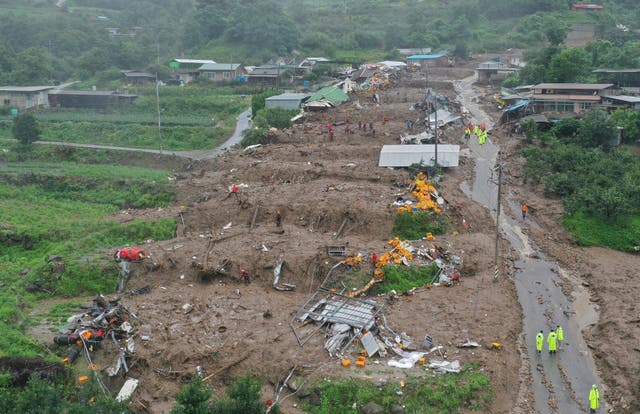 The latest report did not explain the cause of the additional
…
Read More