>
If there's something which immediately springs to mind when you think of Volvo, it's estate cars. The Swedish firm might be expanding its range of SUVs with the likes of the electric EX90 and EX30, but it's still these traditional load-luggers which play a key role in the firm's line-up of vehicles.
The V60 is Volvo's most compact estate car, slotting underneath the larger V90. However, it's still got loads of practicality on offer as well as some clever new tech. So should you be switching into a new Volvo SUV or is the V60 an estate car which is still well worth checking out? We've been behind the wheel to see.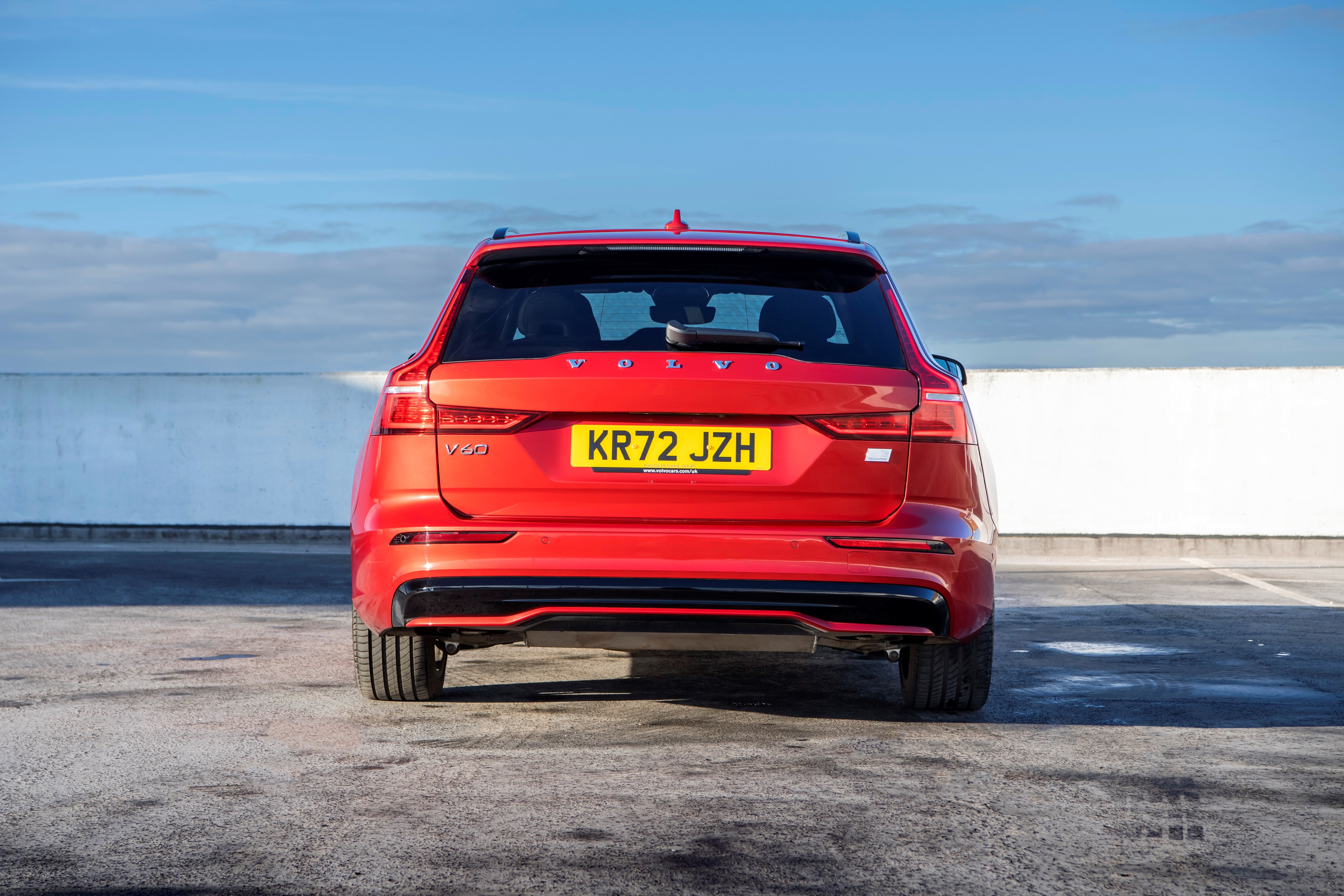 >
The V60 is a fine example of Volvo's steady evolution applied to its cars. It's been around for a little while now, but it still manages to look fresh both inside and out thanks to a rather timeless quality to its design. Against rivals like the BMW 3 Series Touring and Audi A4 Avant, the V60 still looks very sharp.
But some clever new tech has helped the V60 to stay current, too. There's now an Android-based infotainment system inside – something we've seen applied to much of the Volvo range – which means that all your favourite apps like Google Maps and Spotify can come pre-loaded, rather than mirrored from your phone.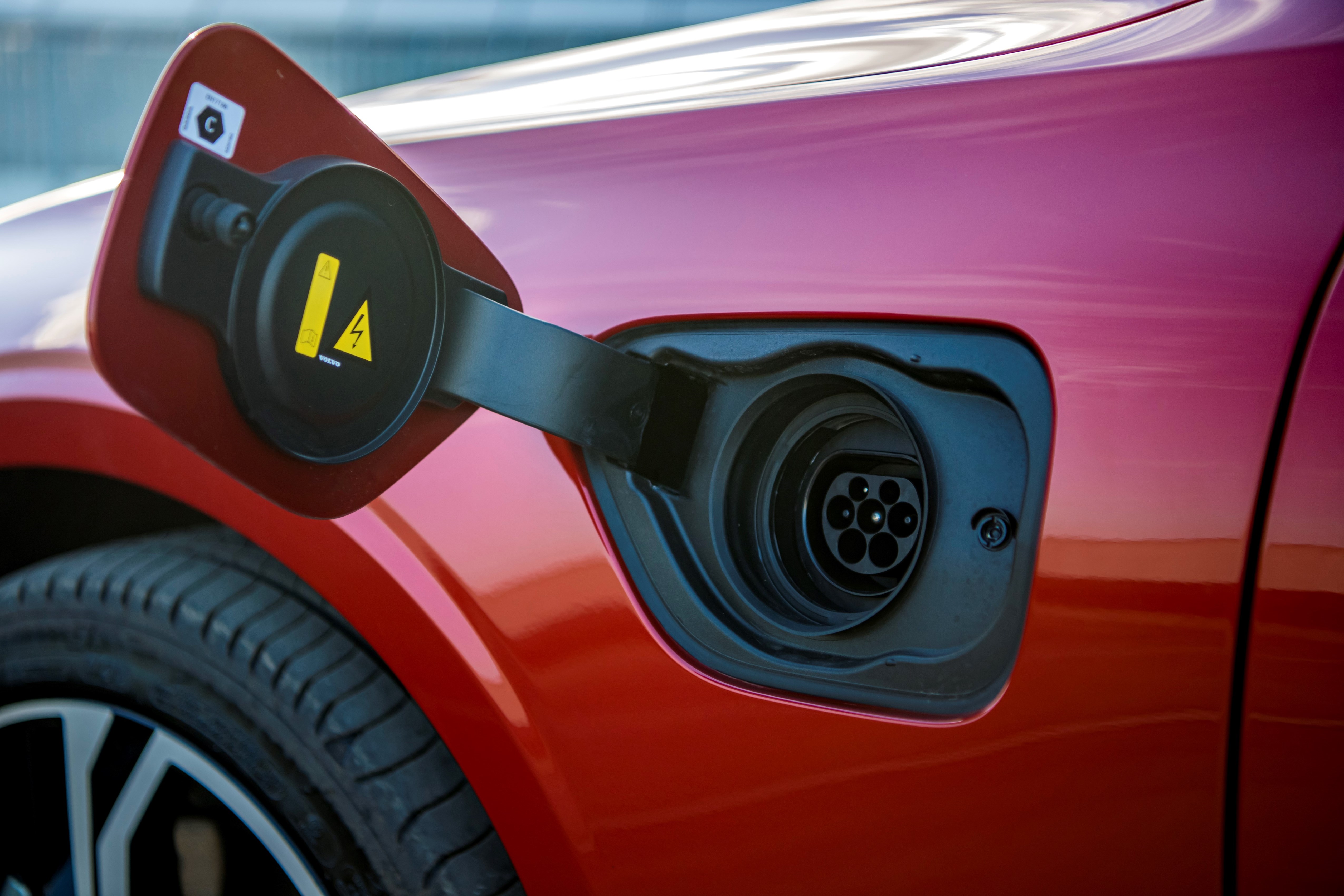 >
You can't get the V60 with a diesel engine – though you might expect to find one in a long-distance estate car – but rather just mild- and plug-in hybrid petrol options. Our test car is the entry point to the plug-in hybrid range – the T6 – which combines a 2.0-litre turbocharged four-cylinder petrol engine with an electric motor and 14.9kWh battery. With four-wheel-drive you get a total output of 345bhp, which is enough for a zero to 60mph time of 5.2 seconds.
That battery means that the V60 T6 can travel for up to 54 miles on electric power alone, so there's more than enough charge for shorter commutes or journeys around town. During our period with the car, we spent much of the time utilising that electric power – it makes the whole experience quiet and relaxing.
Things are pretty easy when it comes to the driving experience in the V60. We're in an Ultimate version, which does bring larger alloy wheels and, as a result, the ride can feel a little fidgety from time to time. Larger potholes tend to unsettle it, but at a motorway cruise it's quiet and refined.
The powertrain is great, too. When you're travelling on electric power alone there's more than enough performance, but the 2.0-litre engine chirps into play if you require a little extra shove. Even when the battery power is completely depleted, that four-cylinder engine has plenty of drive to offer and it feels strong throughout the rev range. We also found the brake pedal feel to be a standout feature in the V60 – there's plenty of bite right at the top of the pedal travel and this means you're confident when you want to get the car slowed down quickly.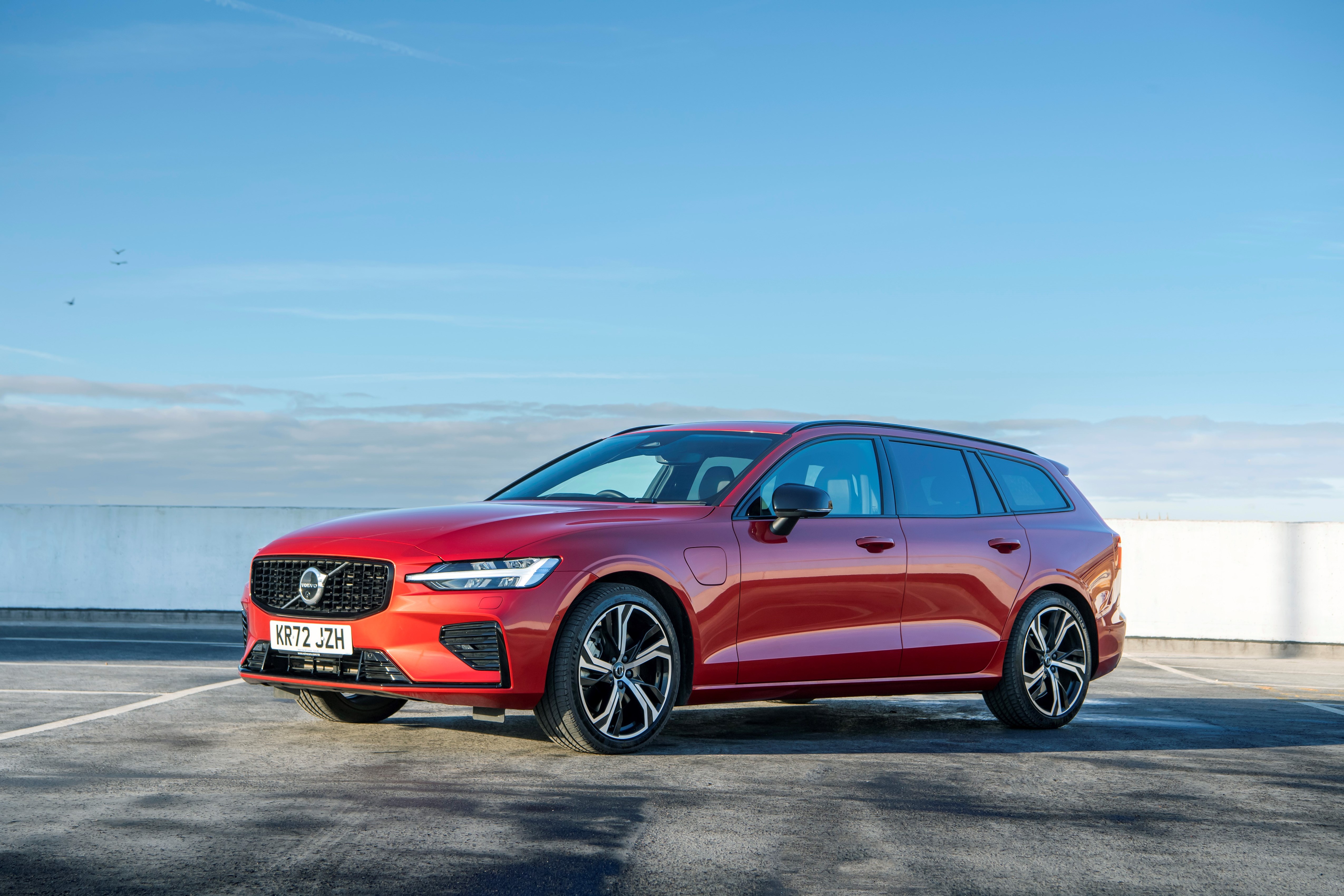 >
The styling of the V60 is definitely recognisable as classic 'Volvo'. But it's certainly not the slab-sided affair of its classic predecessor, instead delivering sharp, edgy lines that combine with the usual estate layout to create a very attractive car – in our eyes, at least. Volvo has done well to establish a 'new' design setup, too, with a family face that transfers across the range and ties them all together.
We've got the now recognisable 'Thor's Hammer' headlights at the front, while around the back you've got some edgy lights. Against the larger V90 there's little to distinguish the V60 and you'd be hard-pressed to see this as the 'compact' model.
>
You still get a classically Scandiavian-feeling interior inside this Volvo. It's all very minimalist and stripped-back, but it's all bolstered by great materials and nice ergonomics. For example, there's still a physical rotary dial for the volume controls – something we've seen consistently (and frustratingly) integrated into touchscreens instead.
There's plenty of space all round, too, and the rear-seat legroom and headroom is particularly impressive. You've got ISOFIX points on both outward rear seats for easily loading child seats, while the 519-litre boot is well-sized and really easy to access thanks to a low load lip. You've also got plenty of lash points to help keep those looser items tied down securely.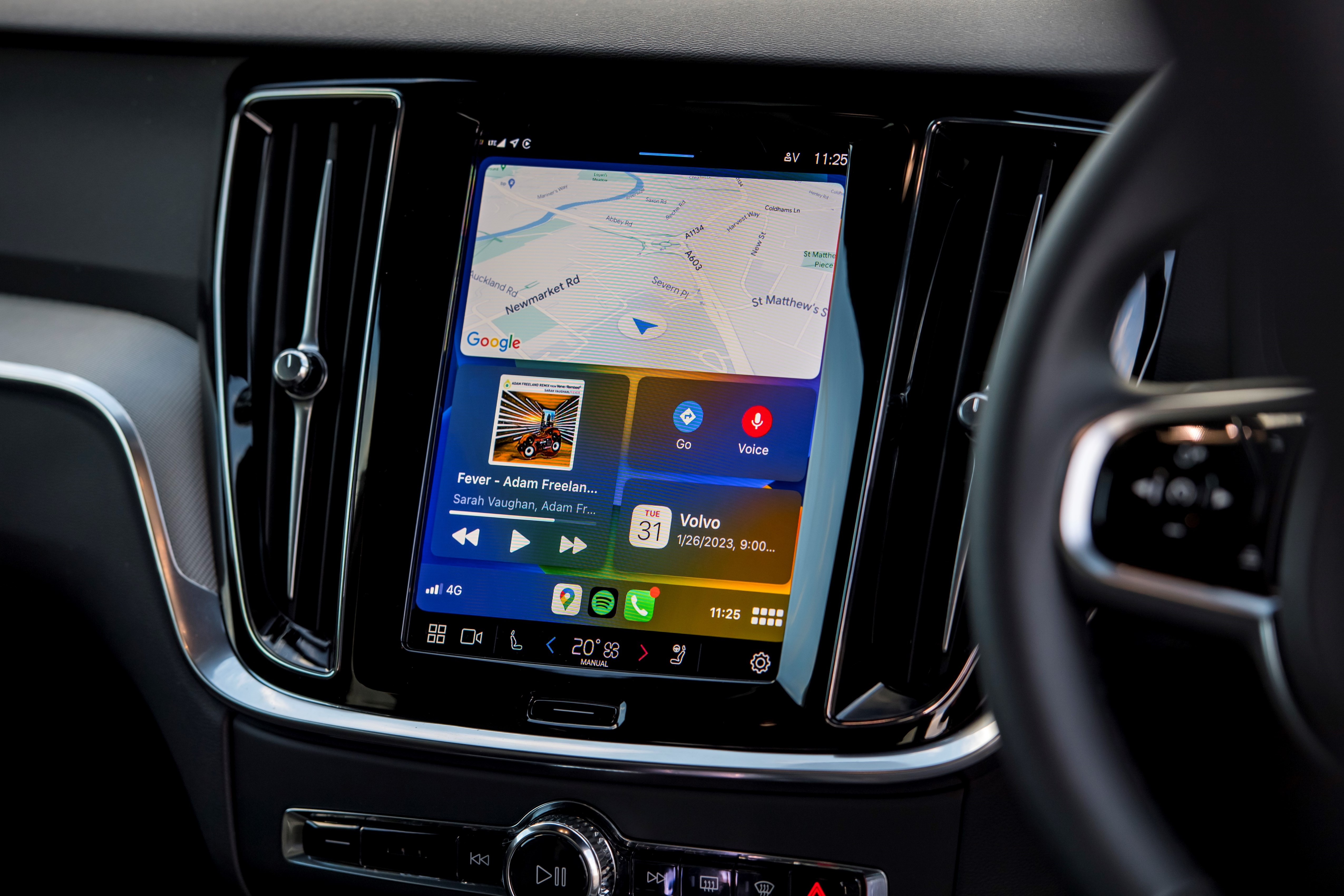 >
As previously touched upon, one of the biggest changes for this latest V60 is the inclusion of Google-based software for the infotainment. The screen itself hasn't changed, but all of the menus and available apps now come directly from Google. That means must-have features like Google Maps are there from the get-go and you can link them directly to your Google account so that all of your pre-saved addresses or locations are there the moment you get behind the wheel.
Ultimate-specification cars like our test vehicle get all of the bells and whistles you could want, including 19-inch alloy wheels, a full leather interior and a panoramic roof which really helps to make the cabin feel even more spacious. In T6 powertrain setup, the V60 does chime in at £50,935, or £57,635 for Ultimate-specification cars.
The V60 shows just why estate cars are so good. It's practical, with a large boot and a spacious cabin that is great for families, but it's also great to drive and refined at speed. Try a slightly smaller alloy wheel option and we reckon it'll ride well during all conditions, too.
Though the current trend definitely leans towards SUVs and crossovers, this is one Volvo which flies in the face of it all – and it's all the better for it.
Source By https://www.shropshirestar.com/news/motors/reviews/2023/06/23/first-drive-volvos-v60-shows-what-estate-cars-have-to-offer/