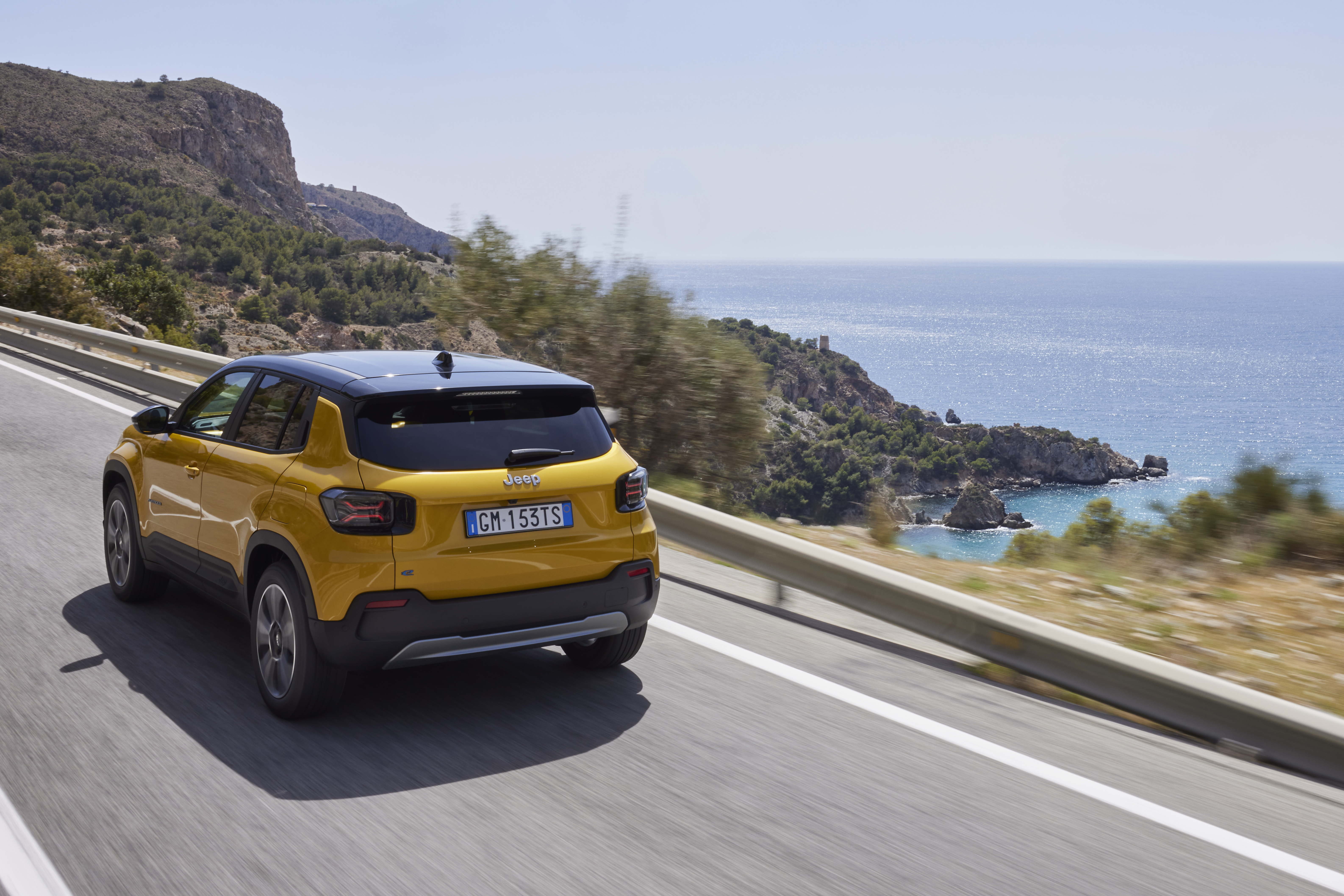 >
There's little way of avoiding the electrification shake-up that is currently taking over the motoring industry. Even manufacturers rooted in petrol and diesel like Jeep have to make the change too. It's why we've got this – the new Avenger – which arrives as Jeep's first fully electric vehicle.
Underpinned by some familiar Stellantis hardware but redesigned to take in that more go-anywhere feel that people expect from Jeep, the Avenger is arguably one of the most important models for the brand to date. But, in a market as congested and fought-over as this, can the Avenger stand out from the crowd? We've been finding out.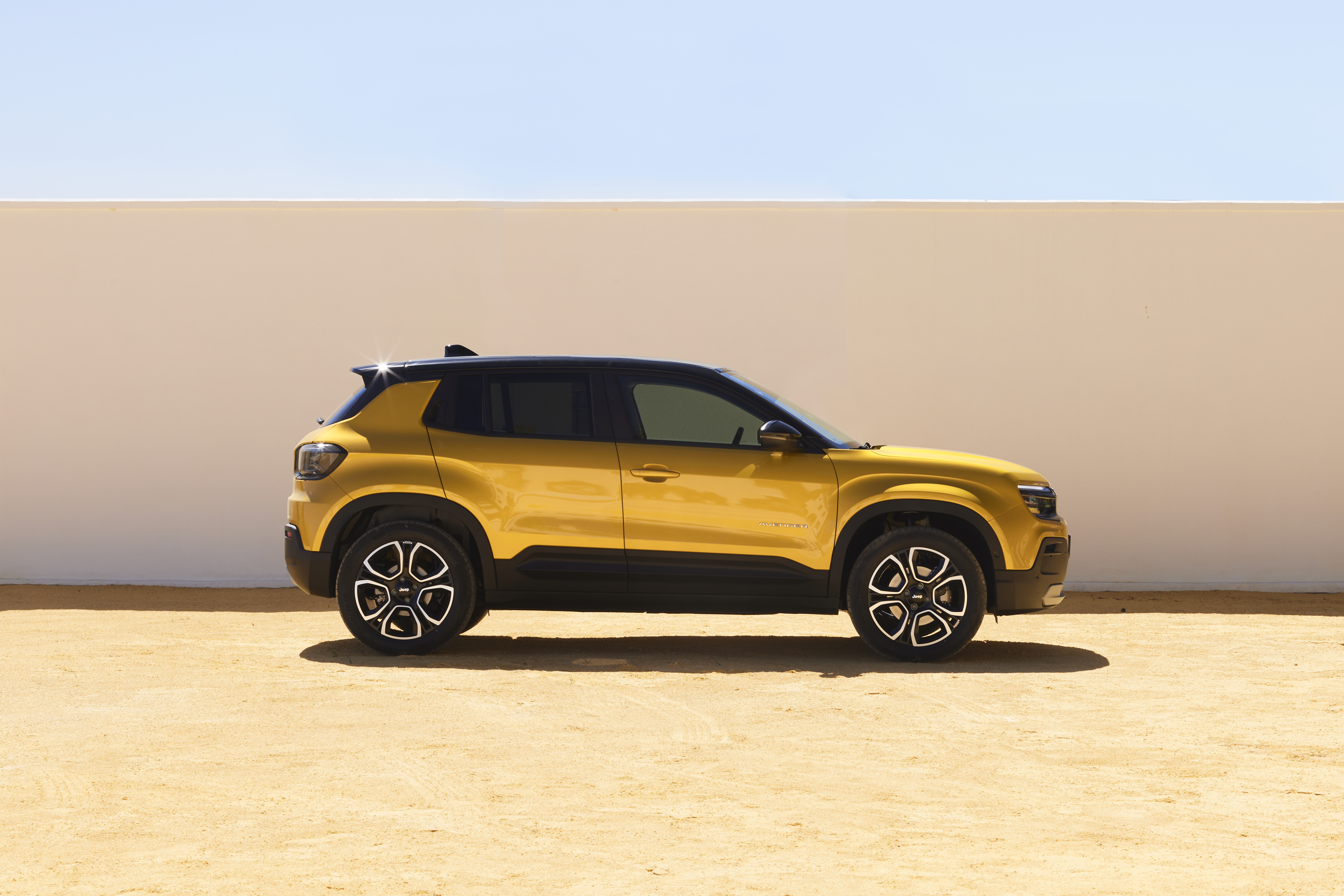 >
As we've touched upon, the Avenger sits on the same platform as the one you'll find being used on other Stellantis vehicles like the Vauxhall Mokka Electric. As such, it's pretty tried-and-tested, but Jeep has made some serious tweaks to make it more of a car in its own right. The front and rear overhangs have been shortened to improve the car's ability to handle steep climbs and descents, while there's more plastic cladding to help make repairs cheaper should accidents happen.
It's also impressively compact. Despite its chunky proportions, the Avenger is in fact shorter than Jeep's Renegade. However, there's been plenty of work put in to making it as practical as possible despite its small size.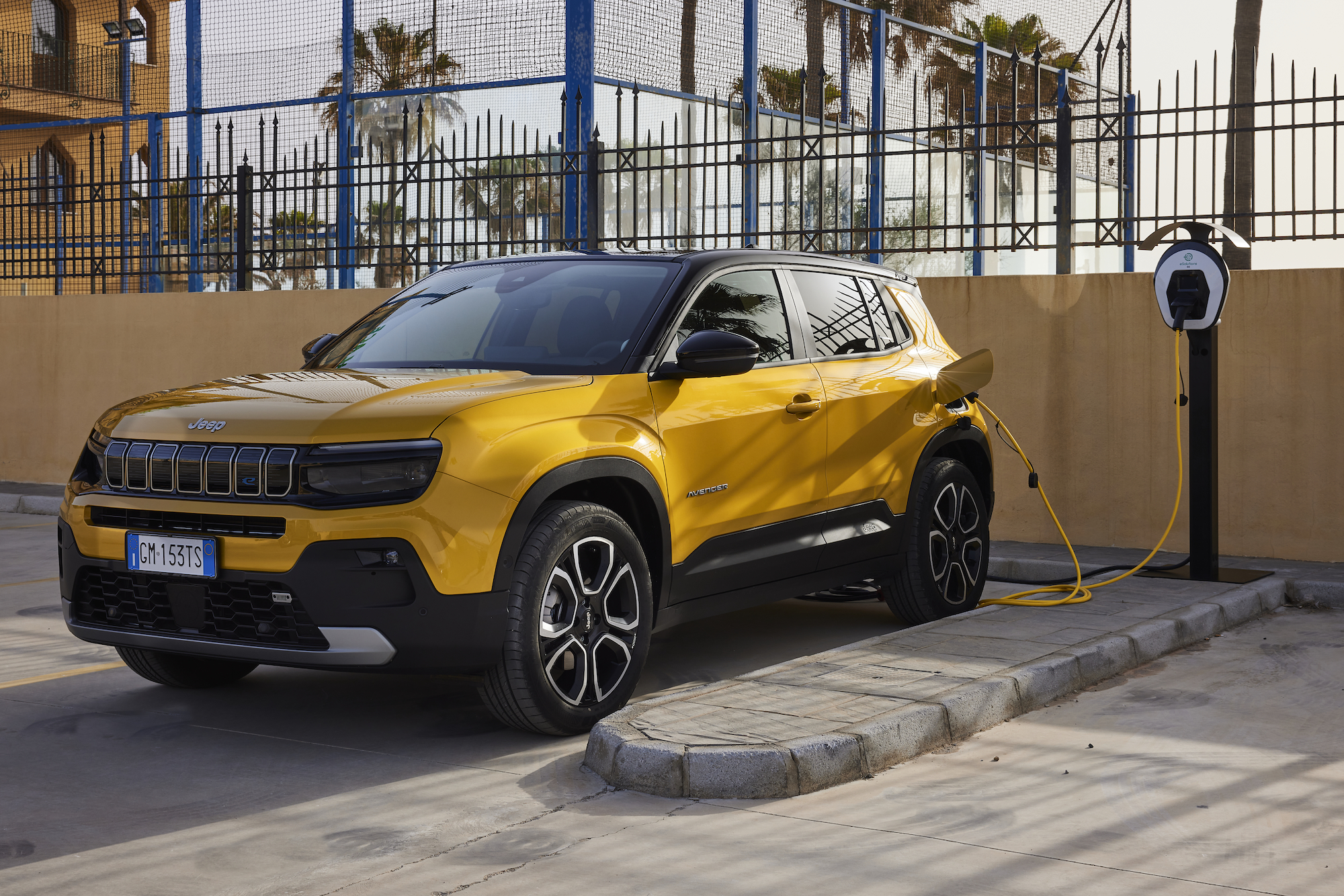 >
At present, the Avenger uses a single-motor setup – there's a dual-motor version in the works – with 156bhp and 260Nm of torque being produced and sent through the front wheels only. They're relatively modest outputs for this type of vehicle, but thankfully the Avenger's range is on-par with rivals. With a 54kWh battery, Jeep says you should be able to get up to 248 miles of range from a charge or even more if you're just doing city driving.
It's also got a handily rapid charge speed of 100kW, which means that a 0-80 per cent charge could take just under 30 minutes. Hooked up to an 11kW home wallbox and you'll see a full charge in five and a half hours.
The Avenger's dinky proportions are immediately noticeable from behind the wheel and this makes this car ideally suited for city or urban drivers. The turning circle is good, too, so those U-turns can be done without any hassle while up and running the Avenger is quiet, with only a small amount of wind noise being generated at speed by the forward pillars.
Performance is just about right, though we feel like the Avenger could do with a tiny bit more shove. Plus, the front wheels do sometimes struggle to deploy that power without a fuss. Particularly during tighter bends, you can feel the front wheels fighting to both steer and put down the power. This is only a slight niggle, mind you, as for much of the time the Avenger feels predictable in its driving style.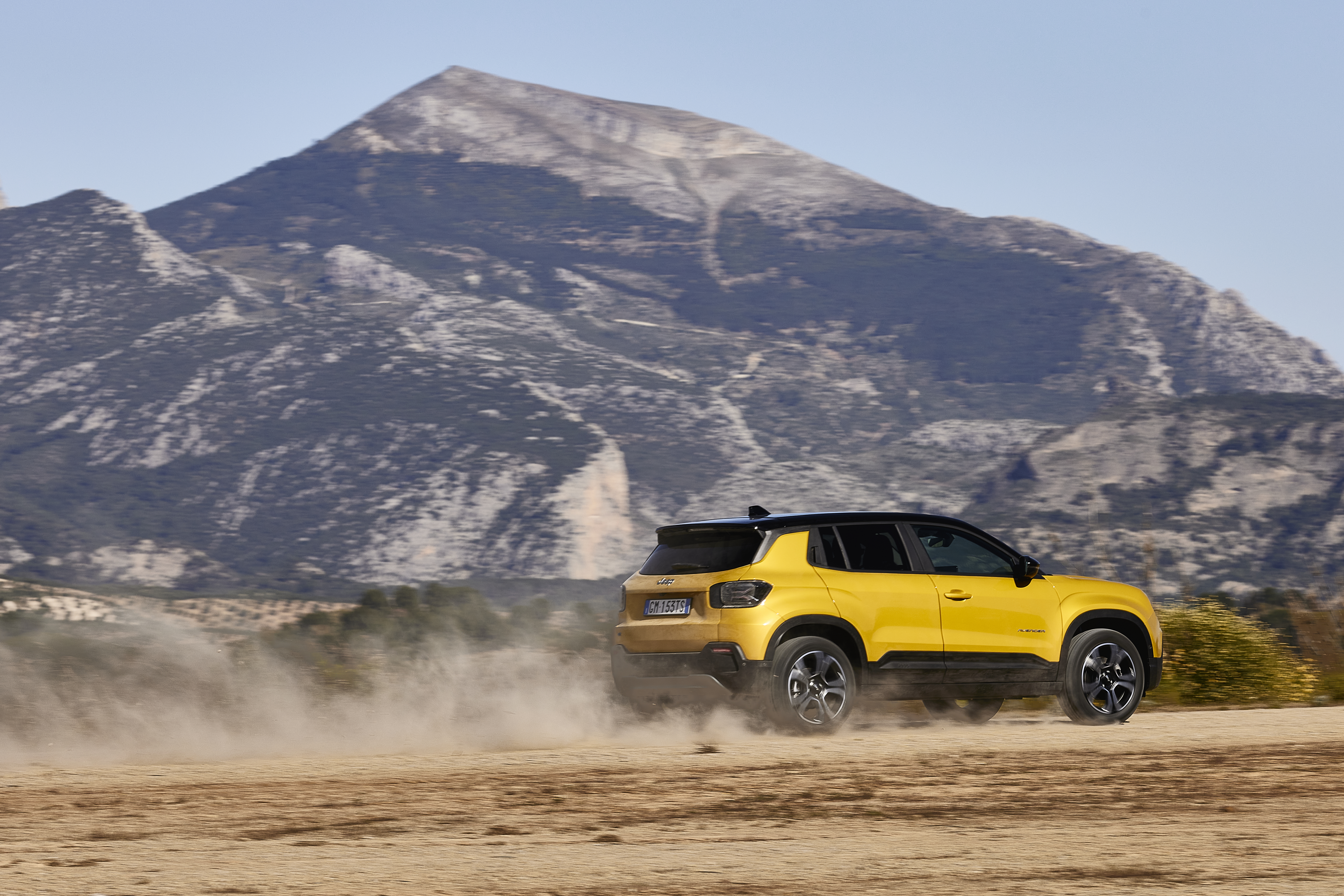 >
Though design is a very personal thing, we feel like the look of the Avenger has been nailed. It's got that chunky appeal that you'd expect from Jeep, but this also means that this little car has quite a lot of presence despite its small size. There are some nice nods to the past, too, such as the seven-bar grille motif (taken from the original Willy's Jeep) applied to each. The rear lights, with their 'X' design, reference the fuel cans from the Willy's, too.
There are a good number of colours to choose from with the Avenger, too, which is quite refreshing in a market where greys and blacks dominate. The grille and bumpers contrast these shades nicely as well.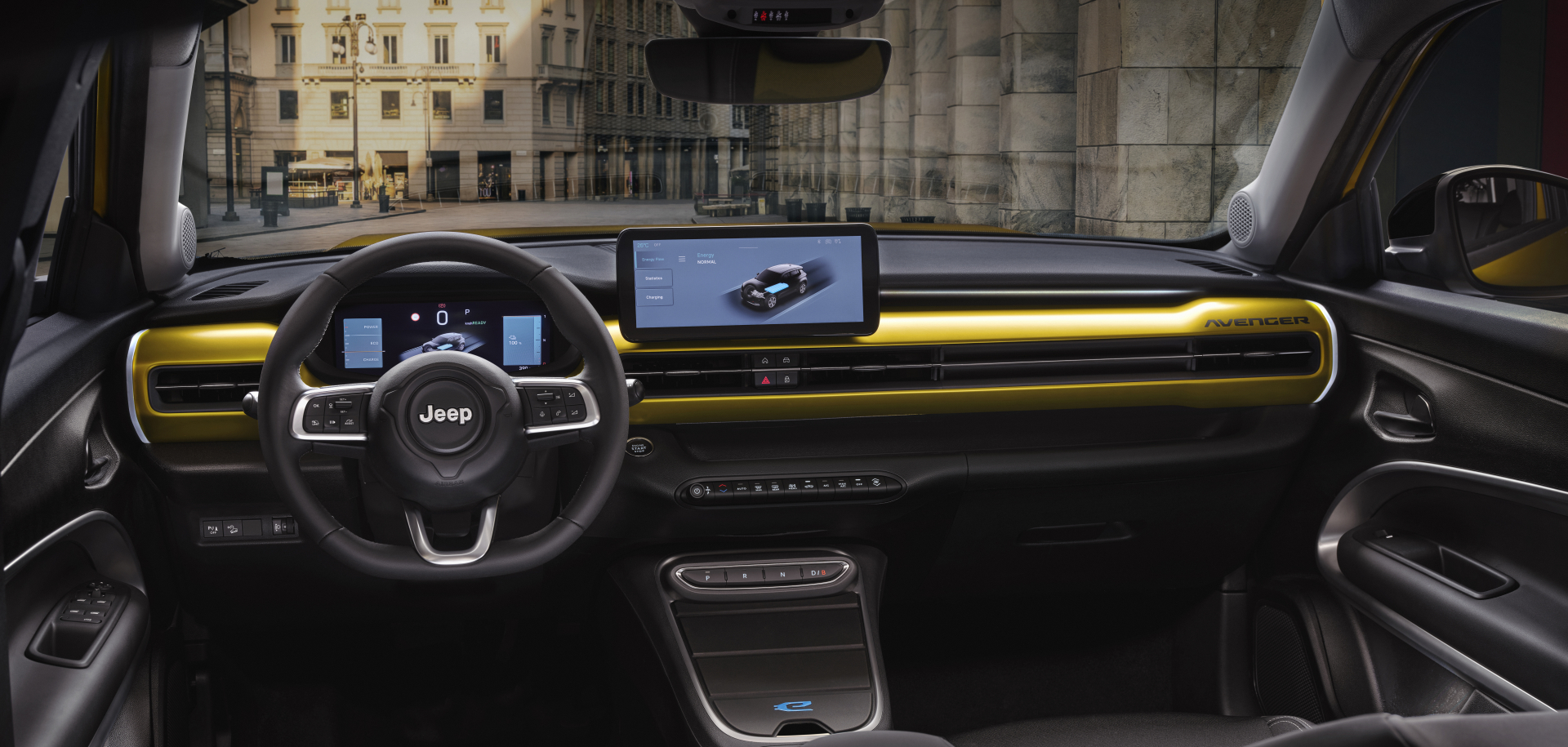 >
Jeep has done well to extract as much space as it can from the Avenger's interior. Its tall, boxy shape means there's bags of headroom for both front and rear passengers, while those in the rear are adequately catered for in terms of legroom. There's plenty of storage up front, too, with a good variety of cubbies, pockets and bins. It's a shame this isn't continued to the rear, mind you, where it becomes a bit sparse – you do get some USB-C sockets for charging devices, however.
At 380 litres, the Avenger's boot is slightly larger than the one you'd get in the Hyundai Kona Electric – one of this Jeep's main rivals – and there's a handy split-level design so you've got somewhere to store the charging cables. Plus, the use of hard-wearing plastic on the boot lip itself is a smart move, as it means you don't have to worry about scratches or dings when loading heavier items inside.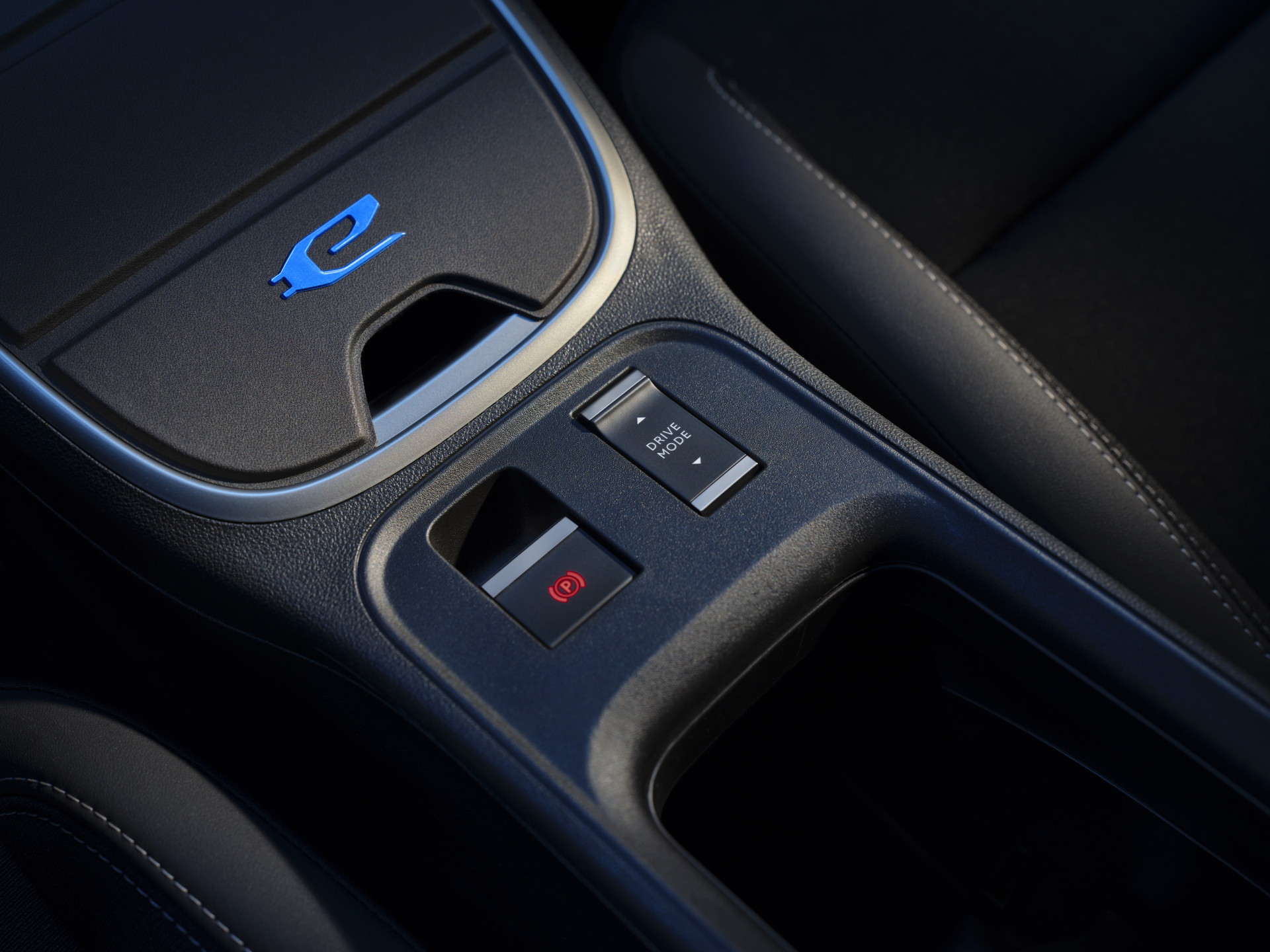 >
At £34,800, the Avenger lies slap-bang in the middle of the EV landscape. Rivals like the MG ZS EV are cheaper, but the Avenger does strengthen its case with good materials and plenty of on-board tech. The 10.25-inch infotainment is handily located, while there's either a seven- or 10.25-inch driver display ahead. Ours had the latter and it was clear and easy to read.
There's a good blend of physical buttons and screens, too. The heating and ventilation buttons are smartly placed on a bar underneath the screen and this makes them easier to operate when you're on the move. The buttons for the gears, however, feel too far away to be used intuitively, while the folding cubby cover placed ahead of it might be a bit of a pain over time – you can remove it and, after only a little while with the car, we'd opted to pop it to one side rather than keep it in place.
It's a busy crowd to try and enter, the electric car segment, but Jeep has definitely made an entrance. What the Avenger really brings is character and that's something which is all too easily lost on many EVs. However, Jeep has also backed it up with good levels of equipment and a nicely proportioned cabin.
We'd like a little more power, but for everyday driving it's going to prove more than enough. Plus, if you do want a bit more punch then the upcoming dual-motor version will scratch that itch. However, even in this 'regular' form, the Avenger is a car you'd really want to own – and we expect that plenty of people will.

Source By https://www.shropshirestar.com/news/motors/reviews/2023/04/21/first-drive-the-jeep-avenger-brings-character-to-the-ev-segment/